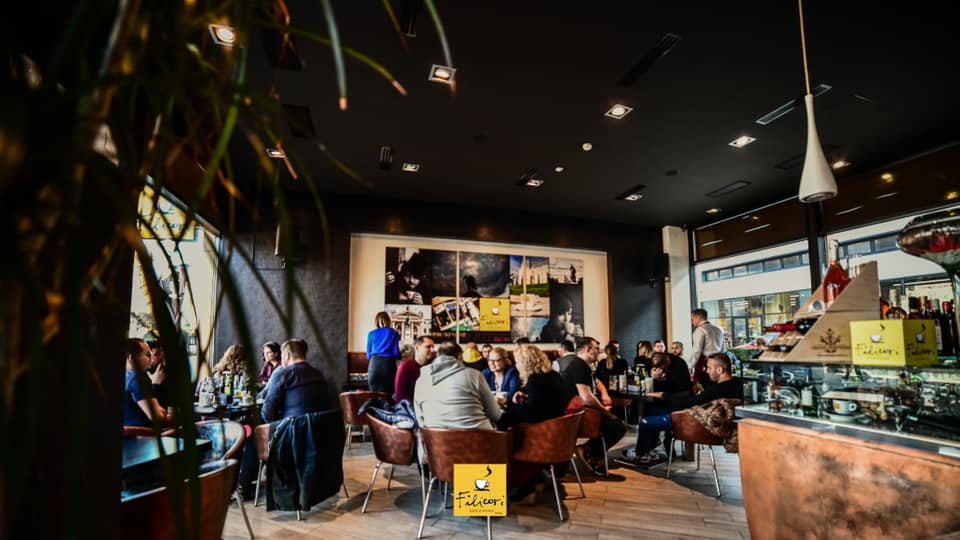 Café famous for the Italian brand Filicori Zecchini of the Palas urbanistic ensemble is the only one in the northeastern region of the country. With a tradition of almost a century in the preparation of quality coffee, the leisure destination offers its guests the genuine Italian espresso.
Filicori Zecchini brand is recognized throughout the world as the only representative of the true Italian espresso. The proposed coffee assortments comply with the technical requirements of the Italian National Espresso Institute.
Located on Palas Shopping Street, Filicori Zecchini Cafe is impressive by its refined design, elegant decor, relaxed atmosphere and impeccable service. Above all, it is the quality of the products, carefully selected and brought from Italy. Customers can enjoy a variety of coffee, tea, chocolate, croissants, cakes and ice cream with flavors that spoil the senses. Zecchini Fillers is the ideal place for going out with friends or for business meetings, in the company of styles and creativity.