IULIUS Company is a real estate developer and operator specialized in mixed-use urban regeneration projects based in Romania, with 25-plus years of real estate experience and operating in four major Romanian cities, namely Iași,Timișoara, Cluj-Napoca, and Suceava. The investments made in Romania add up to more than 1.2 billion Euro.
Experience also brought about the projects that have changed perceptions about lifestyle, have redefined and revitalized urban centers, and became integrated in their respective communities. This ambitious journey spans more than two decades and has started with a shopping mall based in Iași, the first of its kind outside of the Capital, opened in 2000, up to a portfolio that currently comprises more than 310,000 sqm of retail premises:
2 mixed-use urban regeneration projects - Palas Iași and Iulius Town Timișoara
the nationwide network of regional shopping malls Iulius Mall – Iași, Cluj-Napoca, and Suceava
2 Family Market projects in Iaşi (Miroslava şi Bucium)
The retail projects are regional market leaders and record more than 70 million visits annually.
The role of IULIUS projects is to infuse value into the places where we leave our mark, a desideratum that is also supported by the development of the national office building brand United Business Center. In just ten short years, IULIUS Company came into prominence as one of the most active developers and operators of class A office spaces, building regional business hubs and creative multinational communities in three major academic centers in Romania, namely Iași,Timișoara, and Cluj-Napoca.
15 A class office buildings
242,000 sqm
more than 80 company head offices and 25,000 employees
green certified buildings according to international standards
The projects developed by IULIUS are sustainable concepts that transcend their functional role and harmoniously blend with the identity of their respective communities. These are projects that integrate extensive gardens that bring nature close to the people, right in the heart of their cities.
over 13 hectares of urban gardens
over 17 million euros initial investment
PALAS IAŞI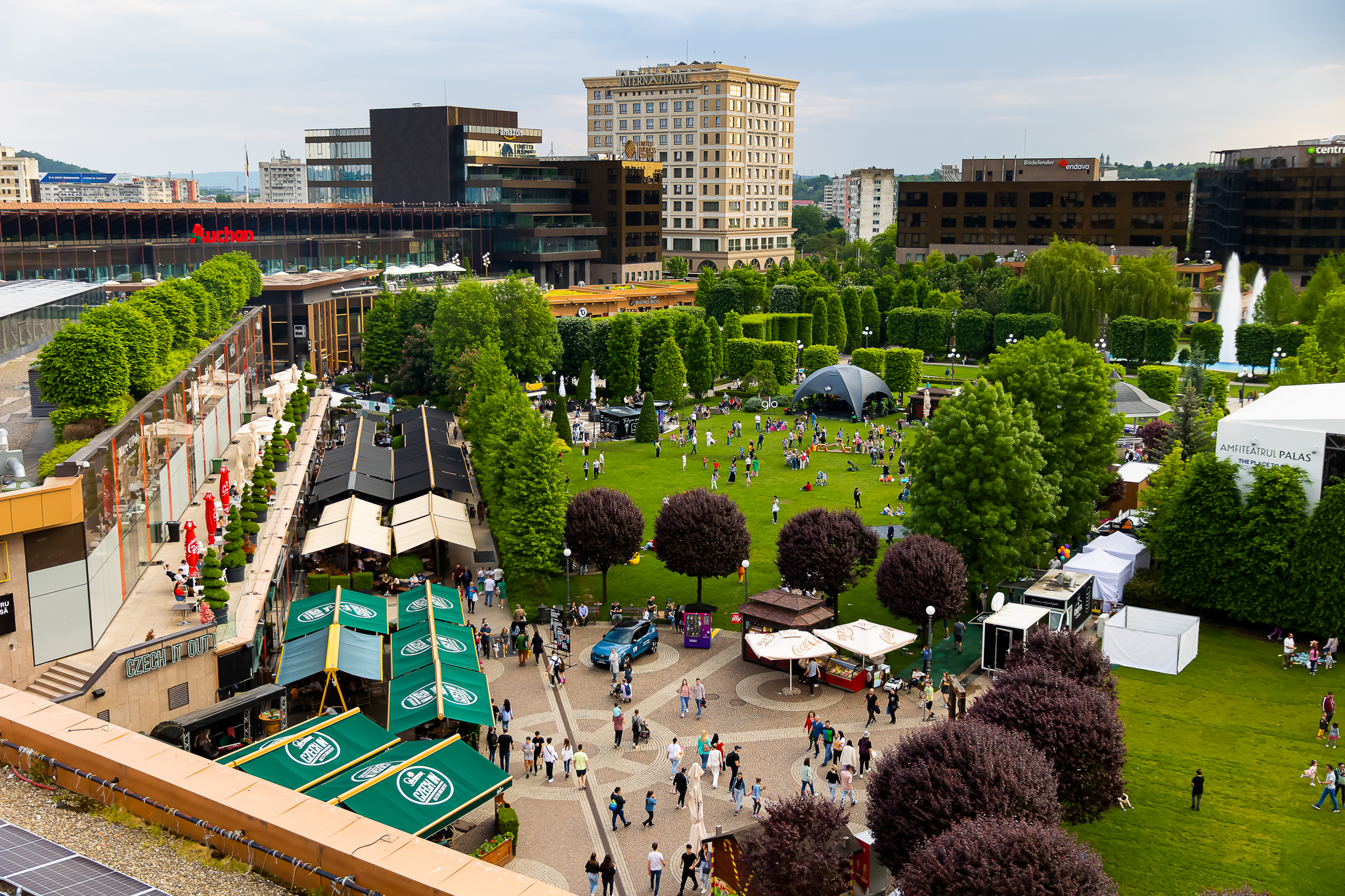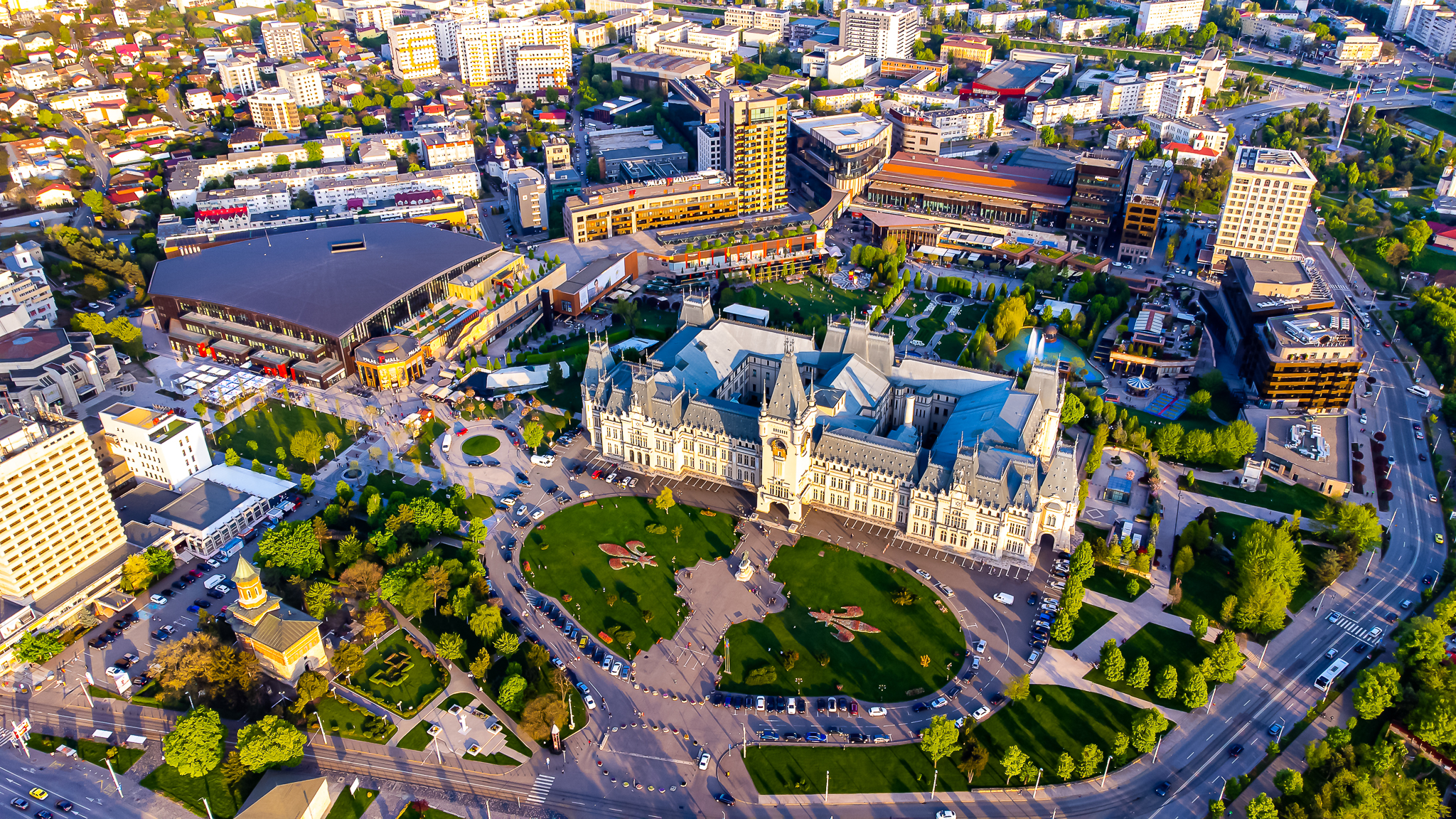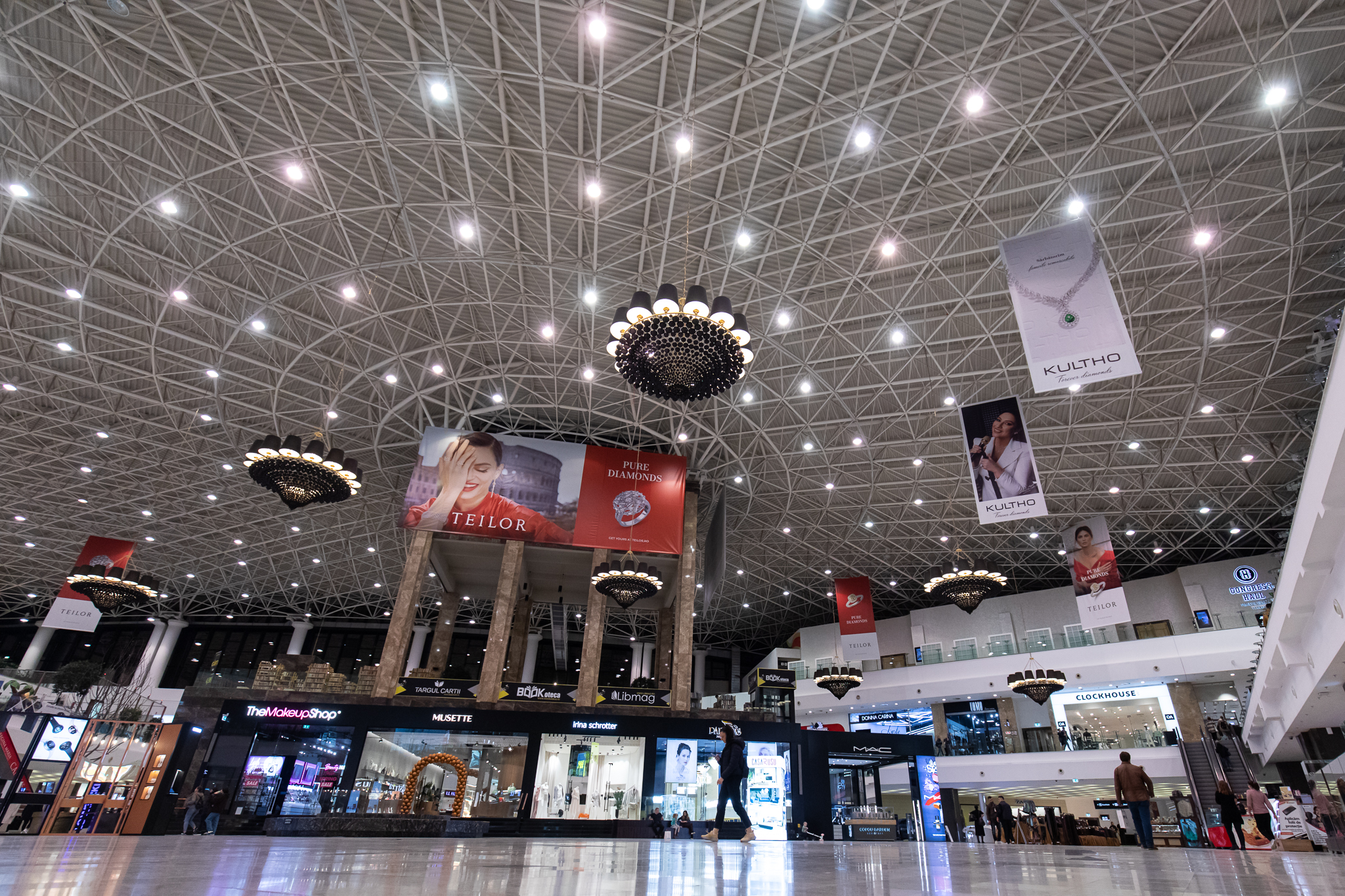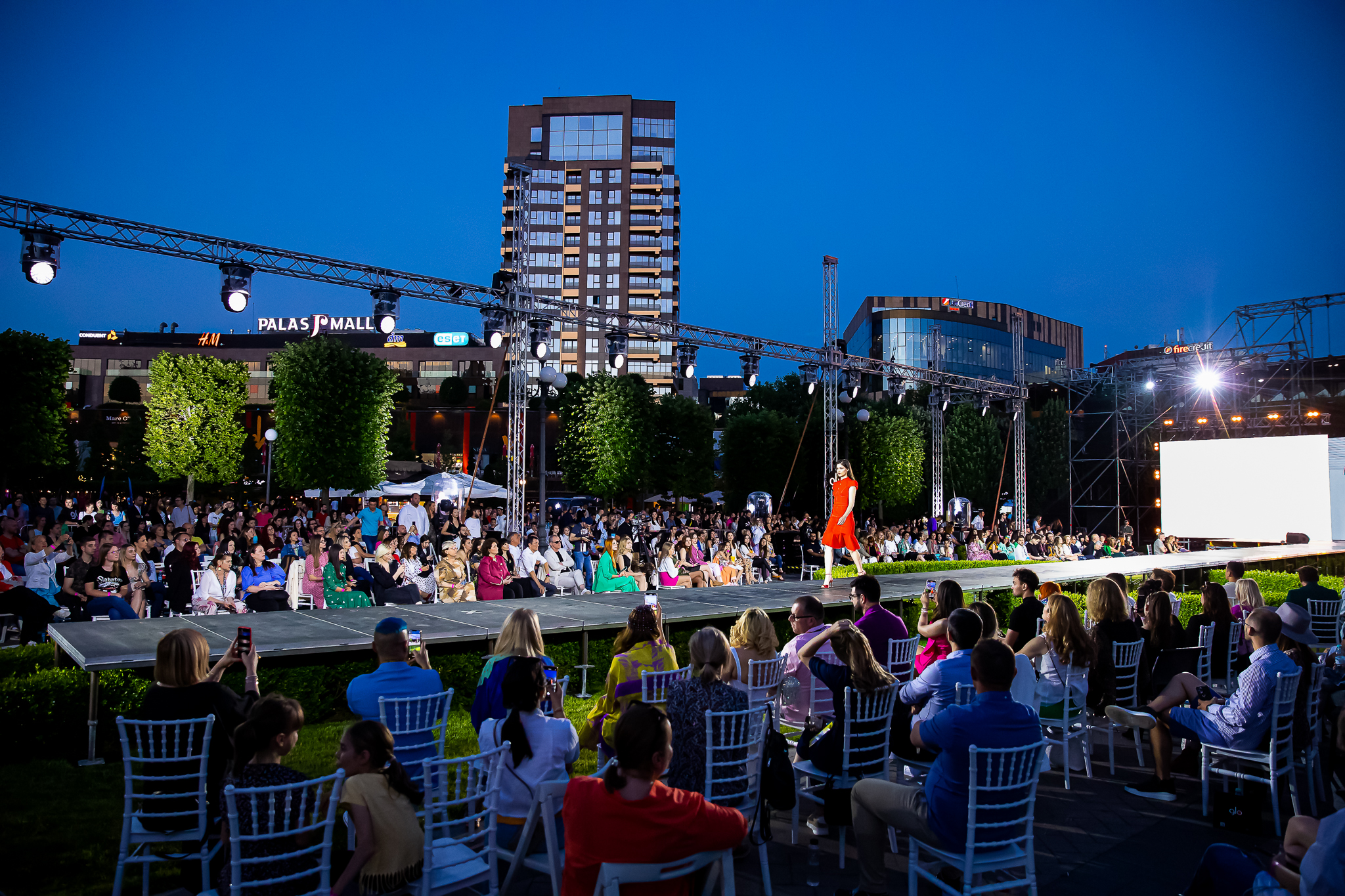 In the middle of the city, under the coat of arms of the Palace of Culture, IULIUS has developed Palas Iași, a premiering project designed to pay homage to the iconic building and as an economic and social boost for the entire region. Palas Iași is the first mixed-use project developed in Romania and it has added the western valences of the lifestyle concept to the development of a region with major, yet insufficiently capitalized potential.
Palas Iași, opened in 2012, is synonymous with a cosmopolitan lifestyle. This is the place where time takes on a different dimension, as it integrates everything that is required in the everyday life. An effervescent space, with an abundance of experiences that bring people together, where you come to the office and find your inspiration while enjoying a cup of coffee in the park, where you have access to international brands, as well as to cultural events.
The investment committed to the Palas Iași project currently adds up to more than 320 million Euro. The development continued via Palas Campus, a mixed-use project in itself in the nearby Af. Andrei area, transforming an underdeveloped area in downtown Iași into a hub of innovation and creativity.
Palas Mall & Palas Shopping Street * more than 63,000 sqm * 270 stores
food court, 20 restaurants, international cuisine
4 event halls
park * Venetian carousel * lake * kiosk * archeological vestiges of the household of the Royal Court * event squares * skating rink
7 class A office buildings * 75,600 sqm * 60 companies * 9,000 employees
outdoor amphitheater * 460 seats
underground parking lot in Romania * 2,500 parking places
Palas has revitalized the downtown of Iaşi from an urbanistic, economic and social point of view, becoming a tourist attraction and a growth driver for the local community.
Palas attracts approximative 20 million visits every year, both from within the country and from abroad.