With over 20 years of experience, IULIUS Company is the only developer and operator of mixed-use projects in Romania. IULIUS revolutionized the national real estate market by being a visionary company and implementing new concepts for the first time in Romania: the first shopping mall outside the Capital and the first mixed-use ensemble.
IULIUS has developed over 260,000 sqm of retail spaces and other 80,000 sqm of class A office spaces. The PALAS IAŞI ensemble, the IULIUS MALL national network and the UNITED BUSINESS CENTER office building network are the projects of the company that have quickly become urban and economic landmarks for the cities where they were developed.
Due to their regional character, tenant mix and diversity of leisure opportunities, the retail projects in the IULIUS Company portfolio attract over 63 million people every year. Also, there are approximately 7,600 people working in the eight office buildings in Iaşi and Cluj-Napoca.
IULIUS is currently carrying out the construction works for IULIUS TOWN TIMIŞOARA, the second mixed-use project in the company portfolio.
IULIUS is a member of International Council of Shopping Centers New York.
PALAS IAŞI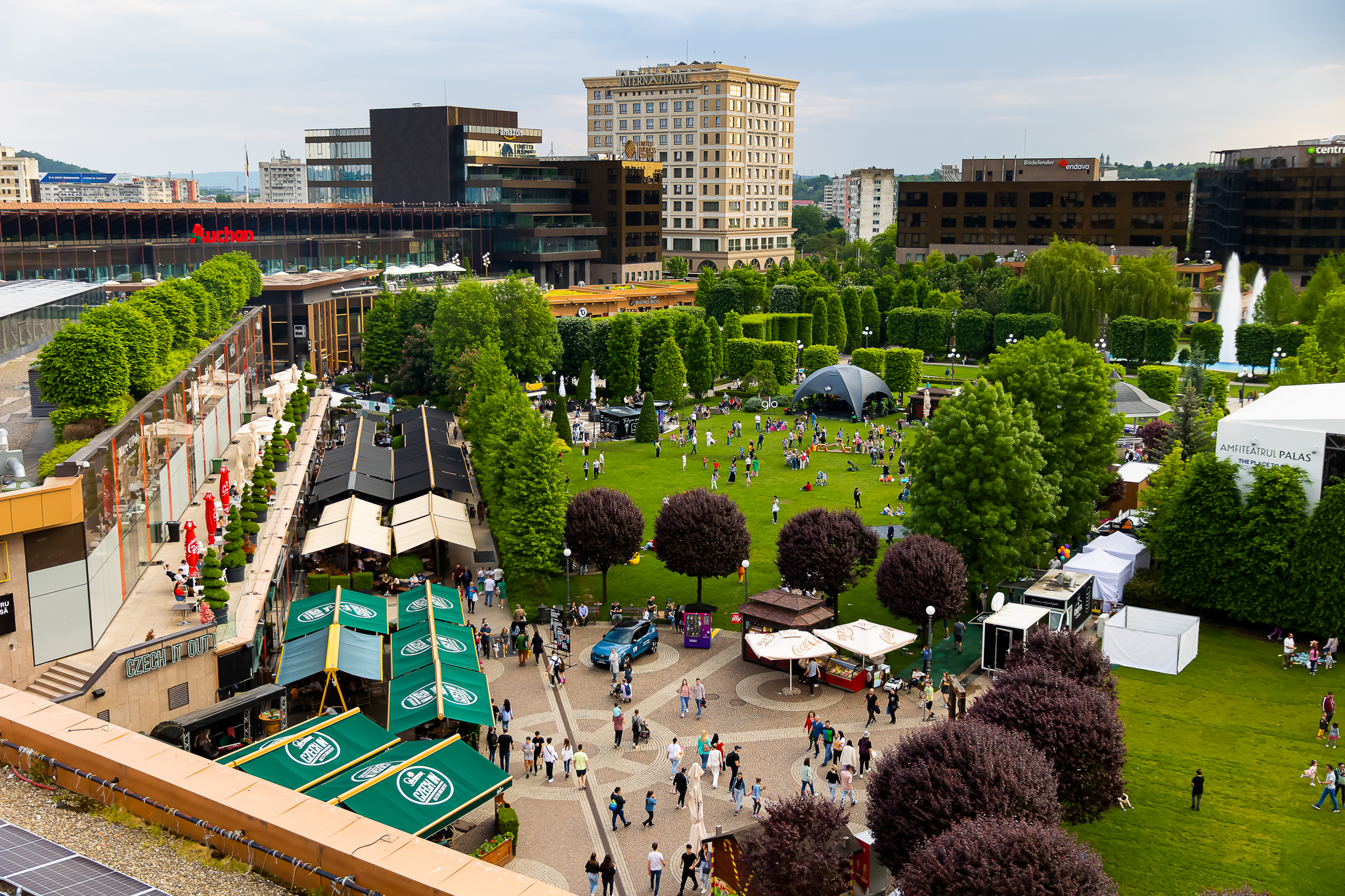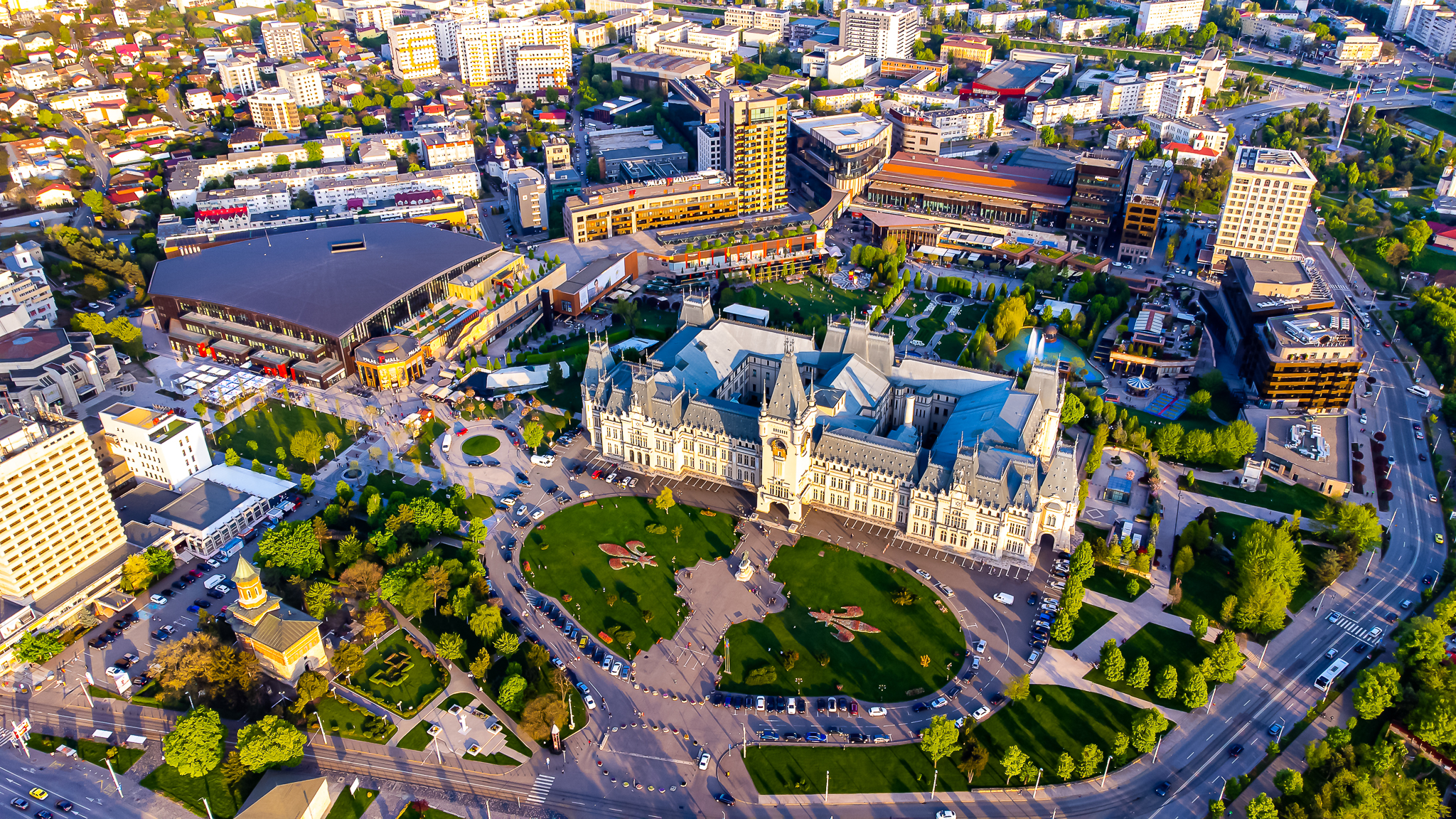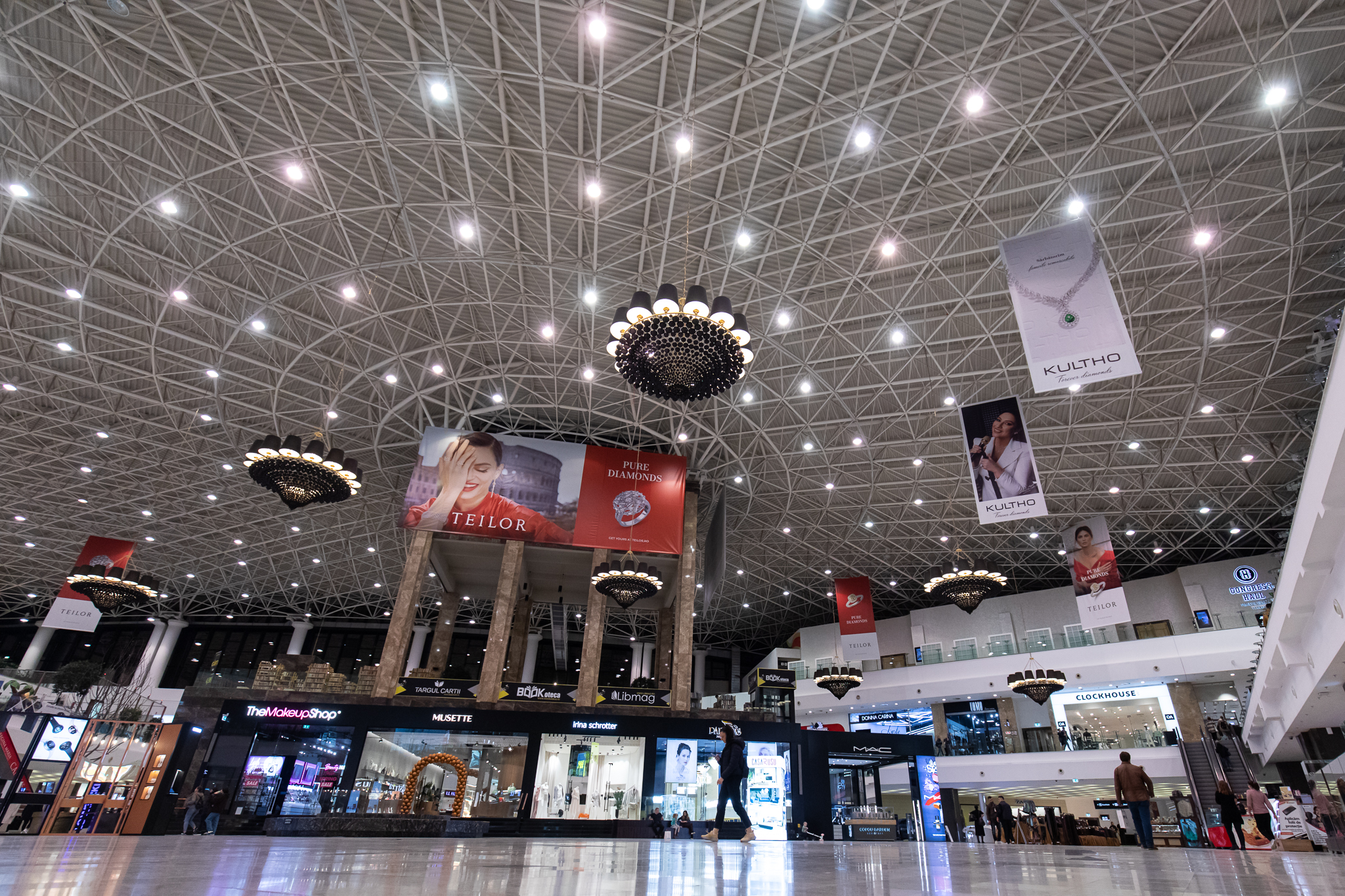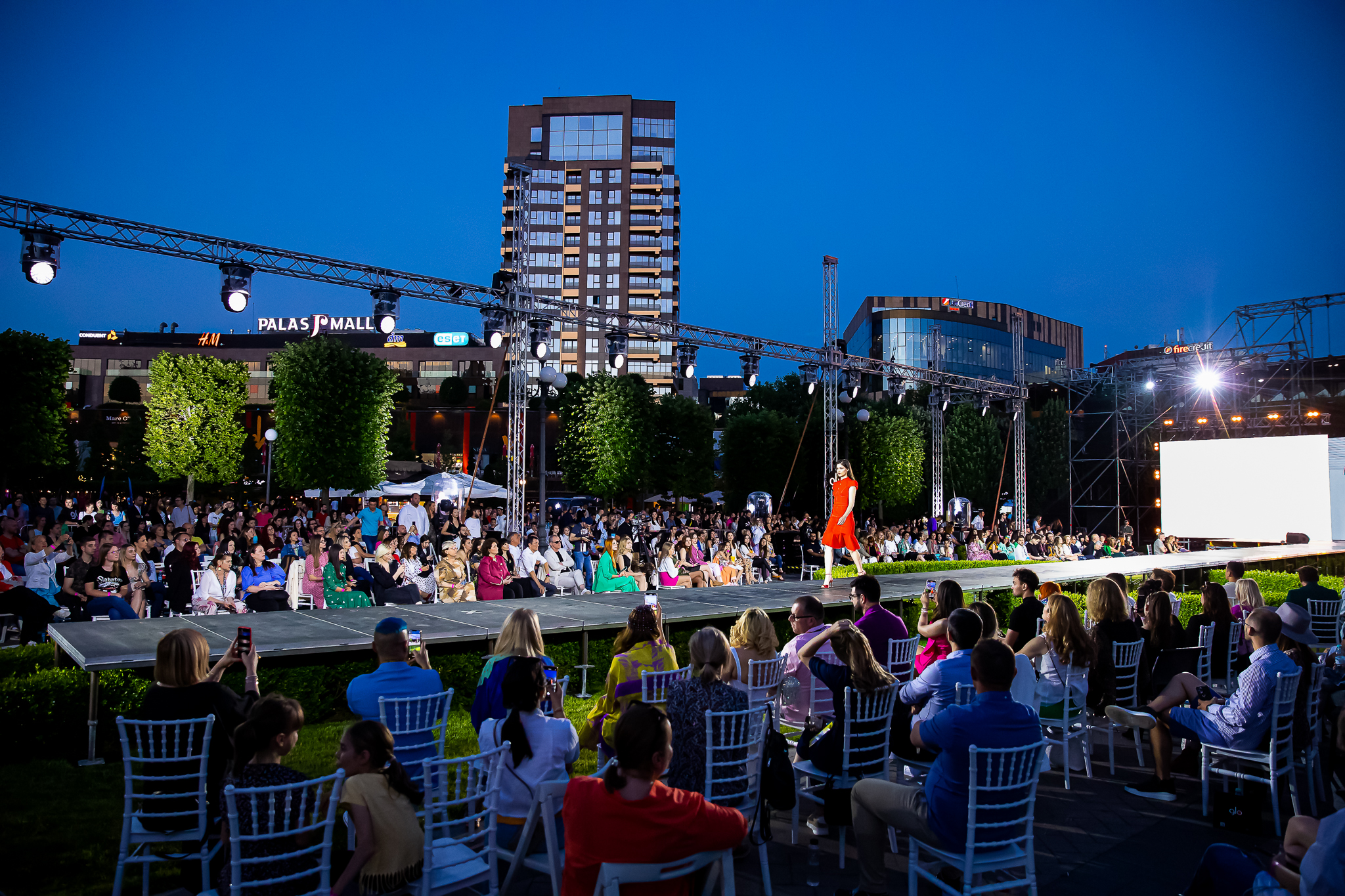 Palas Mall and Palas Shopping Street make up the commercial component of the Palas mixed-use urban ensemble. IULIUS has invested € 265 million in the Palas ensemble, a genuine city in the heart of Iași, the regional business center and the most cosmopolitan leisure destination in the east of Romania.
Palas provides a complete mix of functions including: over 270 stores, themed restaurants and cafés, the largest food court in the region, Auchan City hypermarket, six class A office buildings, five event halls, a park spanning on over 50,000 sqm and the largest underground parking facility in Romania, with approximately 2,500 parking spaces.
Palas has revitalized the downtown of Iaşi from an urbanistic, economic and social point of view, becoming a tourist attraction and a growth driver for the local community.
Palas Park comprises artesian fountains, a music pavilion, a Venetian carousel and archeological vestiges, creating a splendid belvedere of the Palace of Culture.
Palas attracts over 16.6 million visitors every year, both from within the country and from abroad.