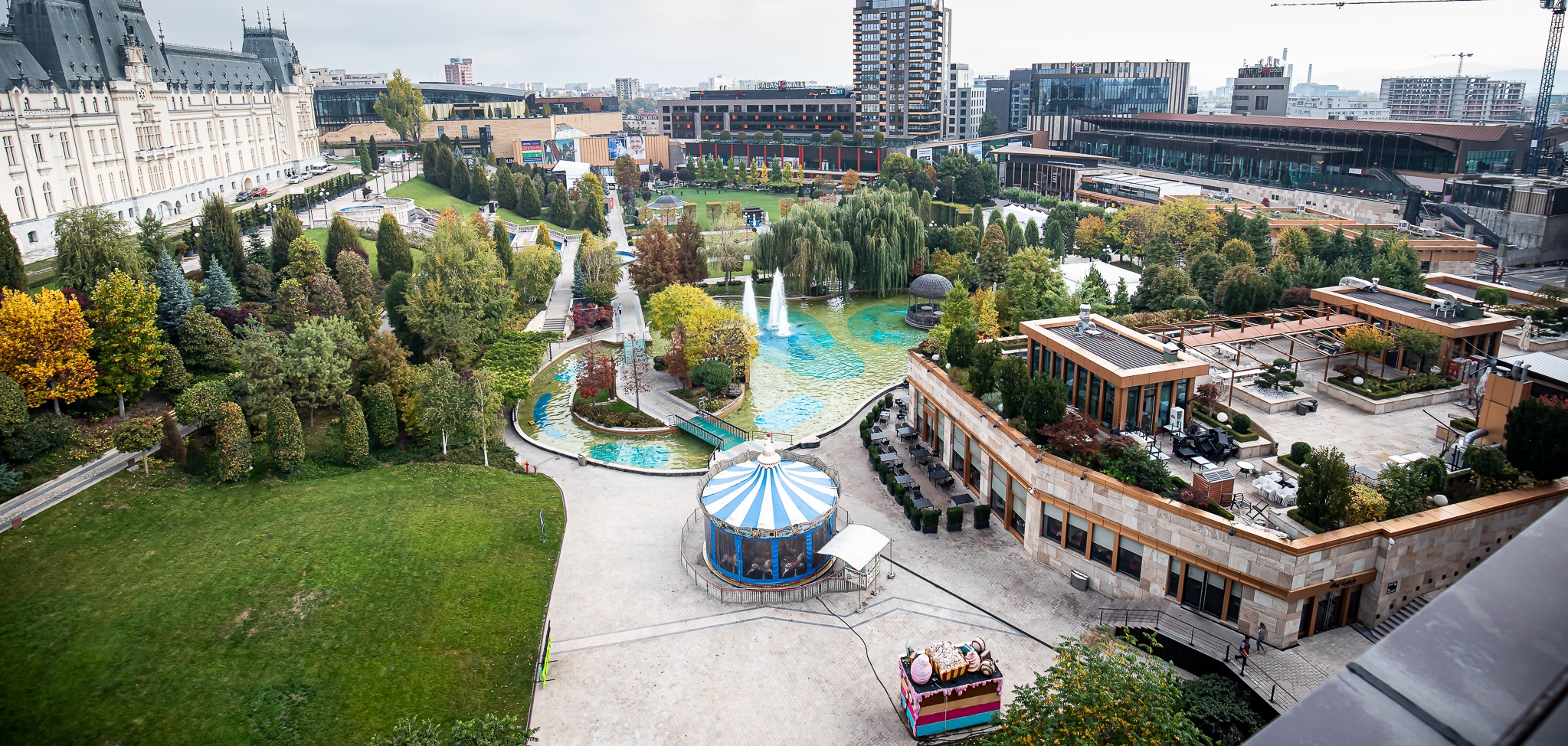 The hand-painted carousel, painted in vivid colors, with pictures of the old Iasi, is one of the most interesting points in Palas Park. Made in Italy, the carousel is adorned with decorations inspired by the "Venetian Baroque" from the late 18th century.

Equipped with figurines made of fiberglass, such as skimmers and others that swing, rotating cups and a carriage, the carousel has a capacity of 38 people and is illuminated with over 1,000 light bulbs.

It is also equipped with a mobile ramp which allows access to a wheelchair

The fabrication lasted about 3 months and was carried out by the Italian company Bertazzon, a leader in the field of equipment manufacturers for fun parks. With more than half a century of experience, Bertazzon has made projects around the world, among the best known being in Prater (Vienna), Disney Downtown (Florida, USA) and Nagashima Park (Japan).