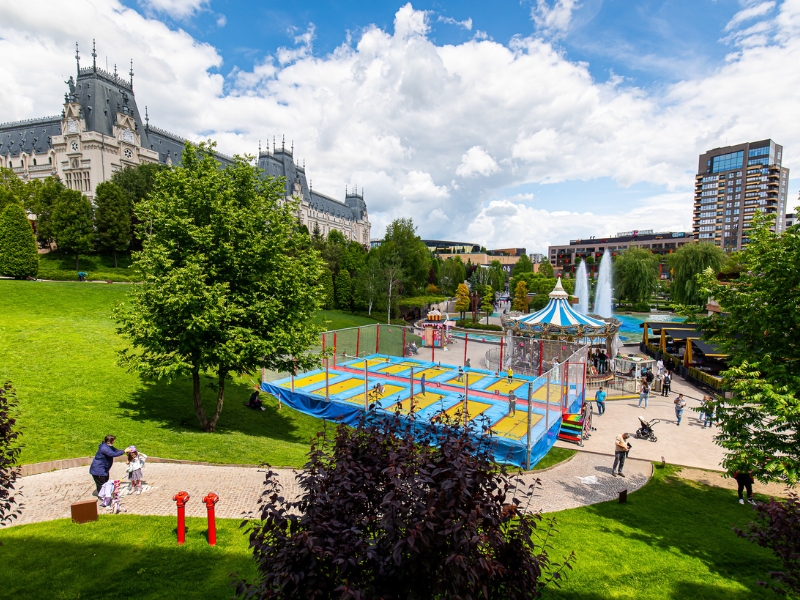 The exciting relaxing destination in Palas Park - modern trampolines, ideal for outdoor exercise and fun.
As an active supporter of the sport, Palas has organized many popular events over the years. Recently, the urban planning team has prepared another surprise for outdoor lovers: an exciting entertainment space. Palas Jump is a recreation area in the park, which includes a modern trampoline system, ideal for exercise that leads to a harmonious body development and maintain an enviable physical condition.
The trampolines were purchased from Austria, where, thanks to health and relaxation benefits, they are used in recreational parks, ski resorts and campsites. Children of all ages can have fun at Palas Jump, but the trampolines are also accessible to adults weighing up to 100 kg. At the same time, kindergartens and schools have the opportunity to support "otherwise" sports classes here.
In the cold season, the trampolines move to Palas Mall, Intersport area.