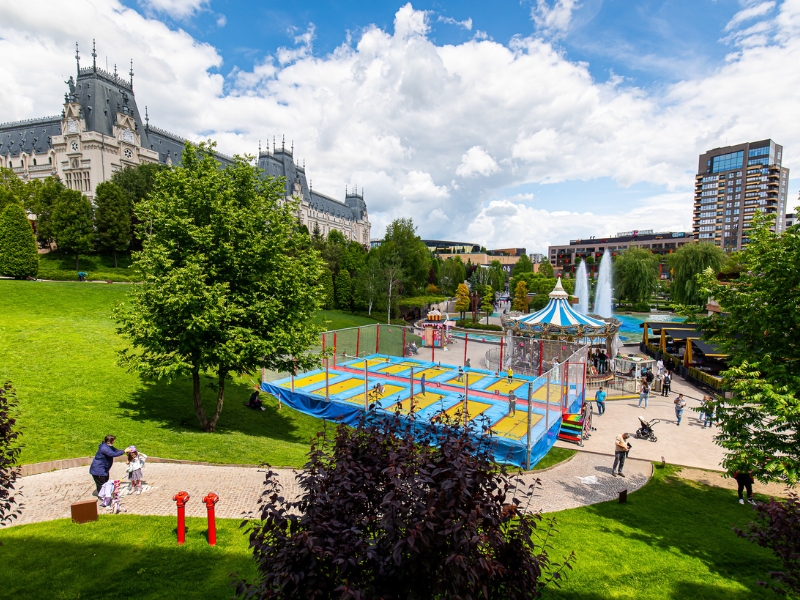 The exciting relaxing destination in Palas Park - modern trampolines, ideal for outdoor exercise and fun.
Palas Jump is a recreation area in the park, which includes a modern trampoline system, ideal for exercise that leads to a harmonious body development and maintain an enviable physical condition.
Children of all ages can have fun at Palas Jump, but the trampolines are also accessible to adults weighing up to 100 kg.
In the cold season, the trampolines move to Palas Mall, Intersport area.