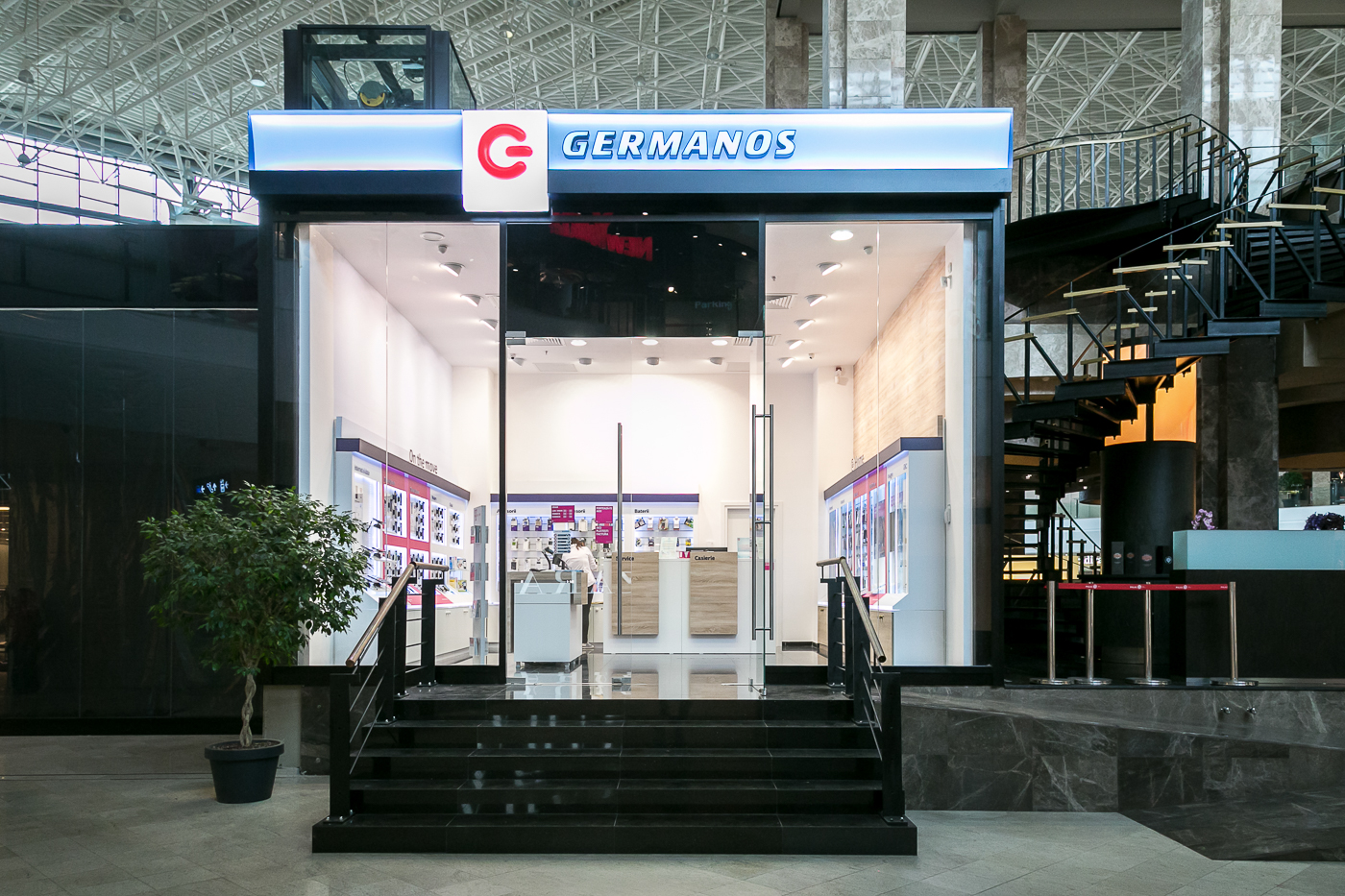 Germanos, specializing in mobile phone products and services, as well as other digital or related items. Customers can find here from the latest smartphone models, fixed phones, cameras and video cameras, memory cards and accessories, to fixed and Internet telephony services from Telekom Romania.

In the store in Palas Mall are available the services: G-agenda (transfer of multimedia content from one mobile phone to another), G-payment of invoices (for Telekom Romania products), G-credit (the possibility of acquiring products in installments) (buying tickets at major events) or G-service.

Germanos owns the largest network of mobile phone service providers in Romania, offering free of charge checks and repairs, cell phone battery recovery and software updates for phones with the latest warranty technologies.