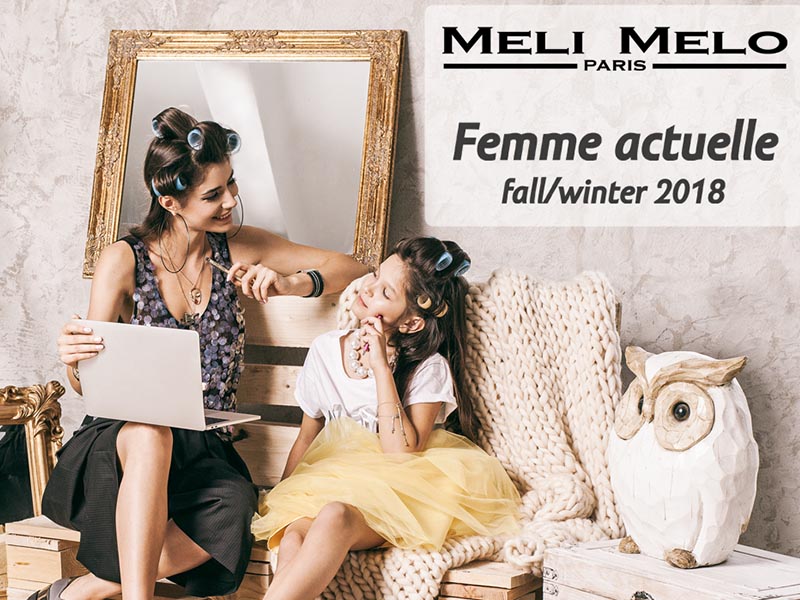 Meli Melo - Paris opened its first store in 1998 in Bucharest, currently owning a total of 58 stores, including 1 exclusive shop, 1 outlet shop, 2 department store, 2 stores in Chisinau (Republic of Moldova), 2 stores in Sofia (Bulgaria), 2 stores in Belgrade (Serbia) and 6 stores dedicated exclusively to home decorations, Meli Melo deco.
The Meli Melo FW'18 "Femme Actuelle" collection is about and for you. About your mom, girlfriend, sister, daughter or your office mate. About current, stubborn, creative, multifunctional, energetic women who can lead a successful business and take a fraction of a second to the child's smile or when the husband gives them a flower.
Femme Actuelle is a refined and delicate collection, but at the same time practical, created as a season storyline, which includes the gentle beauty of autumn colors and the cool glow of November days mirrored in taffeta and satin printed or tartan pieces, to which joining the softness of the knitted mohair jackets in shades of beige, dusty pink and pale burgundy, accentuated by overlaid necklaces, oversized earrings and thin bracelets silver and brass. Pastels, shades of pink roses and burgundy, associated with molatic gray tones, wool, wool or cashmere, brightly colored translucent stones, tomnatic velvet, long golden chains sliding on satin prints and floral silks dotted with passionate red accents and fur, announces an incursion into a realm of femininity, the rediscovery of the latent dreams and passions.
The pieces from the Femme Actuelle collection can be found in the Meli Melo - Paris store starting August 15, 2018 and online at www.melimelo.ro.