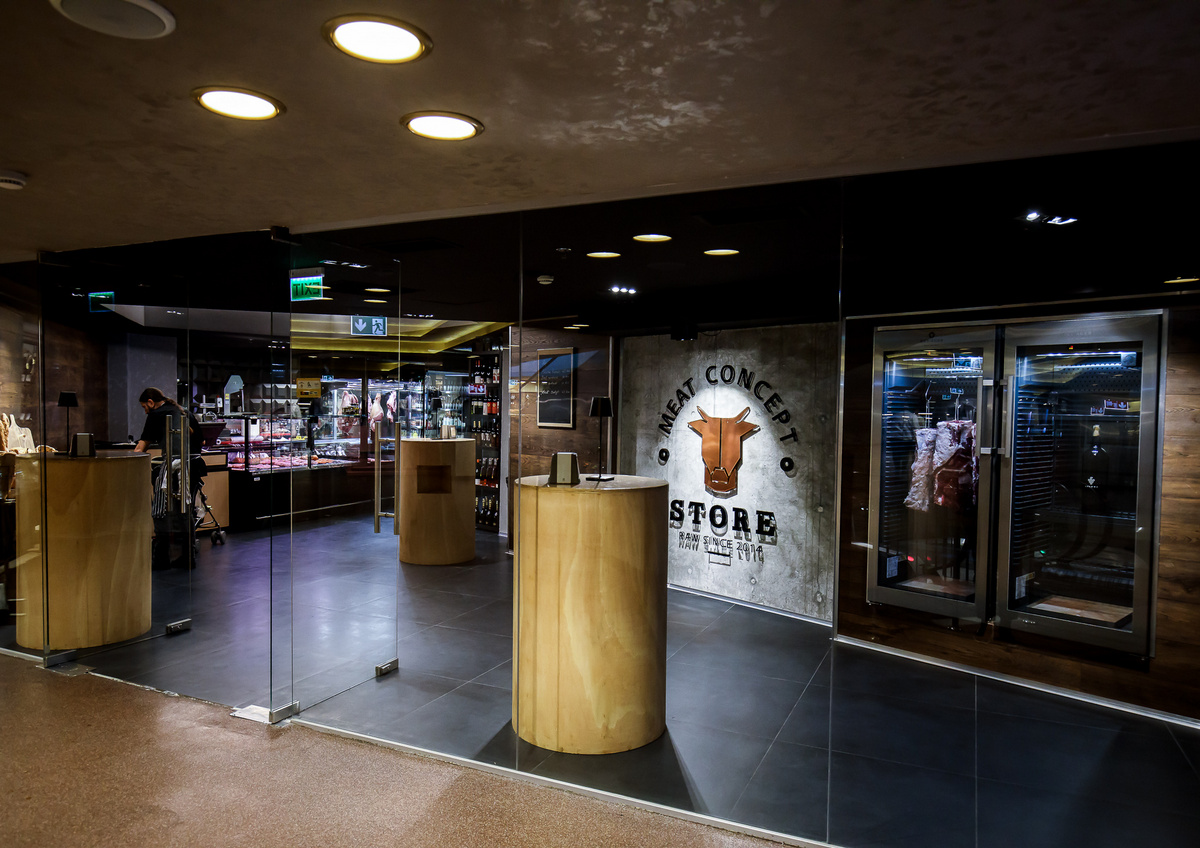 Meat Concept Store in Palas Mall is located at -1 level under the Auchan hypermarket and welcomes its customers with a modern design that retains industrial design notes. In cold stores in the new location there is always fresh meat from local producers, beef or pig, simple or seasoned, macerated or matured, according to recipes that ensure the success of any chef, no matter how skilled or amateur.

Among the Meat Concept Store proposals in Palas Mall are beef, tender and tasty, after being matured dry for at least 30 days in dry ager specialty appliances fitted with a himalayan salt bed that absorbs moisture and bacteria.

Or sausage, like in old times, made in the house, from cut pieces of meat cut to the knife, to keep them authentic taste. Offering well-seasoned pork chops, tender steaks or juicy burger, you just have to put them in the oven or on the grill. And for delicatessen lovers there are premium beef assortments from Argentina, Uruguay or Brazil, known for their special properties.