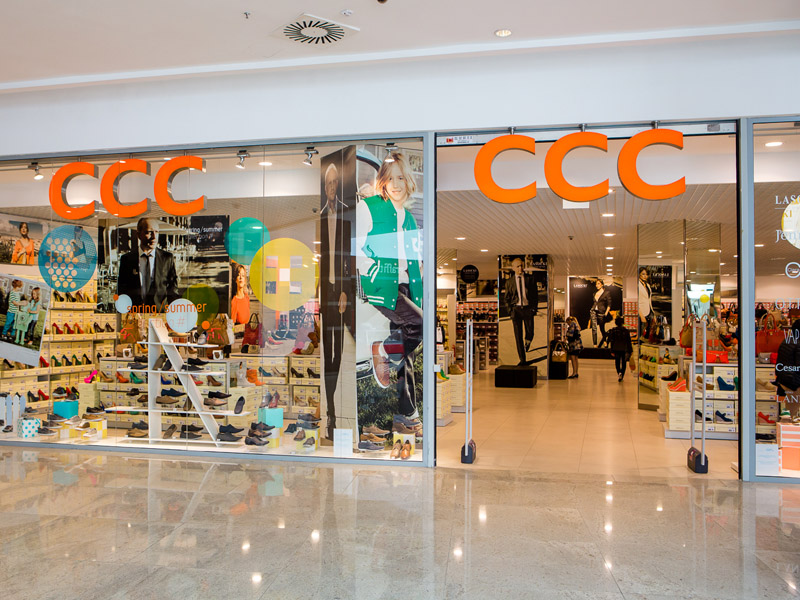 The CCC Group is one of the largest and fastest growing of large companies in Europe which specializes in footwear trade as well as one of the largest footwear manufacturers in Europe.

Thanks to its subsidiary eobuwie.pl S.A., the CCC Group is also the e-commerce leader on the footwear market in Central and Eastern Europe. The CCC Group operates nearly 1,000 stores, with the floor space exceeding 0.5 million m2, and is present in 19 countries in Europe and beyond.

Fashionable and affordable products are offered to customers in Poland, Hungary, Slovakia, the Czech Republic, Austria, Croatia, Slovenia, Bulgaria, Germany, Serbia, Russia, Latvia, Lithuania, Ukraine, Romania and Estonia, Moldova, Greece and Sweden. CCC has its own factory of leather shoes, employs over 12,000 employees and sells nearly 50 million pairs of shoes annualy. Since 2004, CCC has been listed on the Warsaw Stock Exchange and is included in the WIG 20 index.