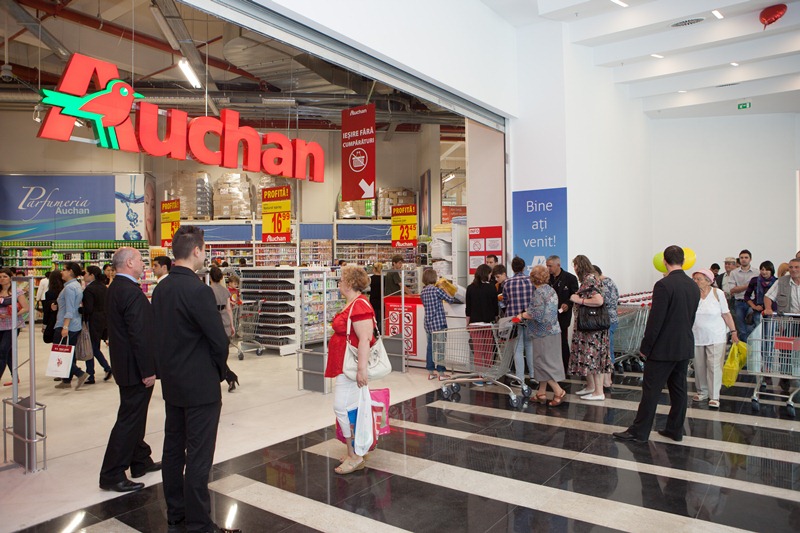 Auchan City proposes the largest variety of food products and all low prices every day.

The inhabitants of Iasi and the surrounding area have a new and important shopping destination: the Auchan City hypermarket, which brings a new shopping concept, a full and pertinent range of food products and an important offer of non-food products for the current use, within the most important shopping center in Moldova, Palas Iasi.

The Auchan difference, now and to the advantage of the Iosan

All low prices every day and multiple solutions to protect your purchasing power

Auchan's generous discount policy, consisting of "low prices for all products in the range, permanently", will allow each customer to make significant savings on every purchase.

In addition, over 1,500 Auchan branded products, with the best quality-quality ratio, over 400 bulk food and non-food sold, numerous small-scale variants and piece sales, are daily solutions available to customers to protect their purchasing power.

The widest range of food products and an adapted non-food product offer

On a net sales area of ​​5,300 m2, Auchan City brings to Iasi a wide range of products adapted to the needs of its customers, with over 25,000 food and non-food products, from bread and bakery products, meat, fish, sausages, fruits and vegetables, dairy products, groceries and other food products, and personal and beauty care products, household cleaning and care products, and all non-food products, consumables and current use accessories.

Fast shopping and shopping convenience in a modern store

With wide ramps, well-organized racks and 30 cash registers, Auchan will allow customers to make not only money but also time savings, respectively, enjoying high comfort throughout the purchase.