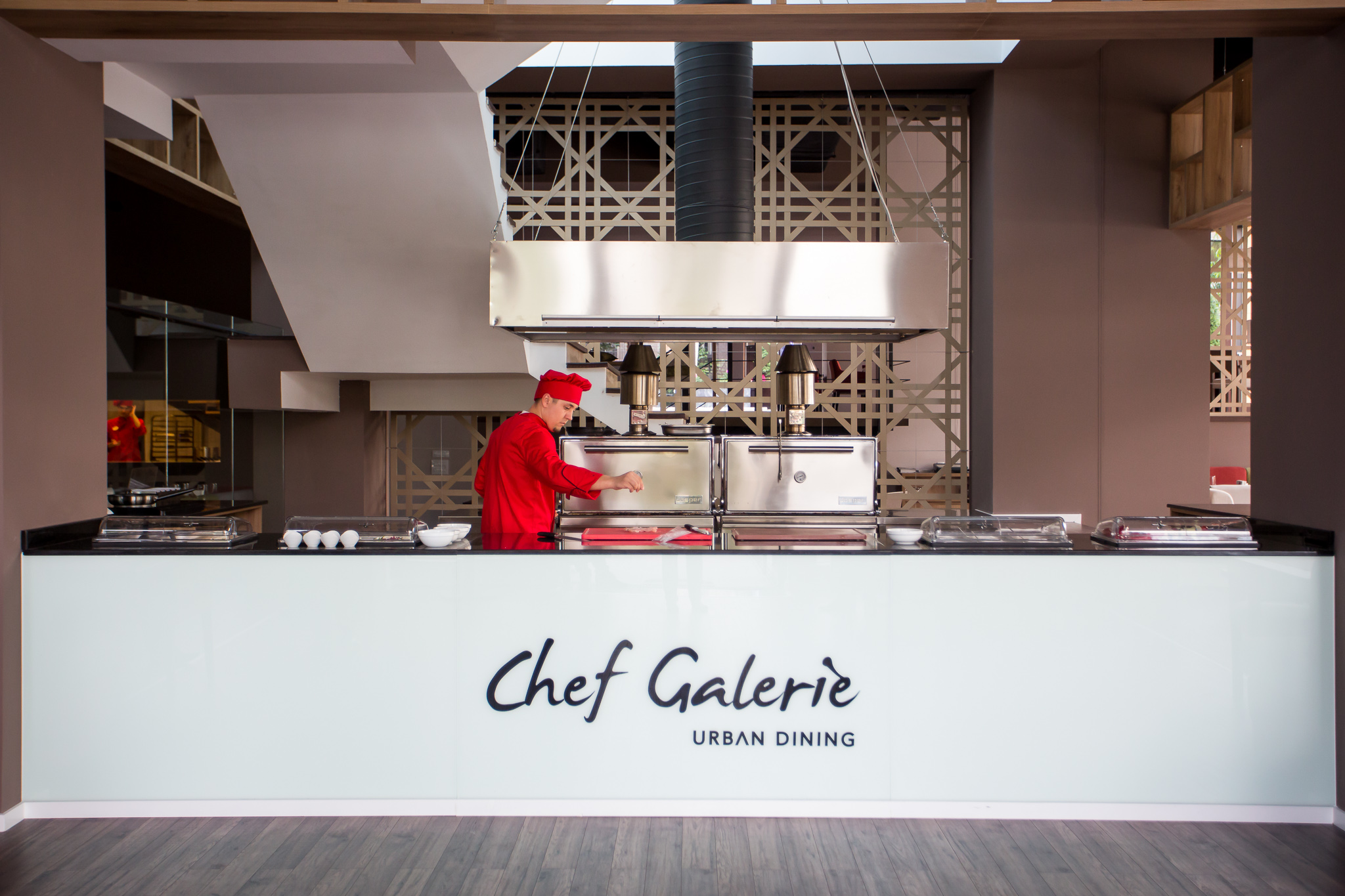 The Chef Gallery brings a whole new concept to the dining market in Iasi, offering customers a culinary show from the entrance. The key elements of the restaurant are the well-known Josper appliances, an elegant combination of grill and oven, which only function on charcoal. Thus, the Chef Gallery preparations are distinguished by a special flavor, fine flavors and a texture that spoils the senses. Gastronomy magic is just under the eyes of the clients, the space dedicated to the grill being specially arranged in the middle of the restaurant.
The menu Chef Gallery features appetizing dishes, to the taste of any luscious person. Made from the finest ingredients, experienced chefs, Chef Gallery dishes are a joy for the taste buds. Refined soups, sophisticated seafood, pasta for original recipes, beef grill, pork or chicken in tempting flavors and delicious desserts will delight Chef Gallery customers and make them always come back with pleasure.
Designed with great taste, by combining elements of industrial decoration with wood and brick, Chef Gallery brings the concept of "urban dining" closer to the Iasi. The capacity of the restaurant is about 160 places, some of which are available on a suspended bridge.
allery Chef, the taste that puts you on fire!