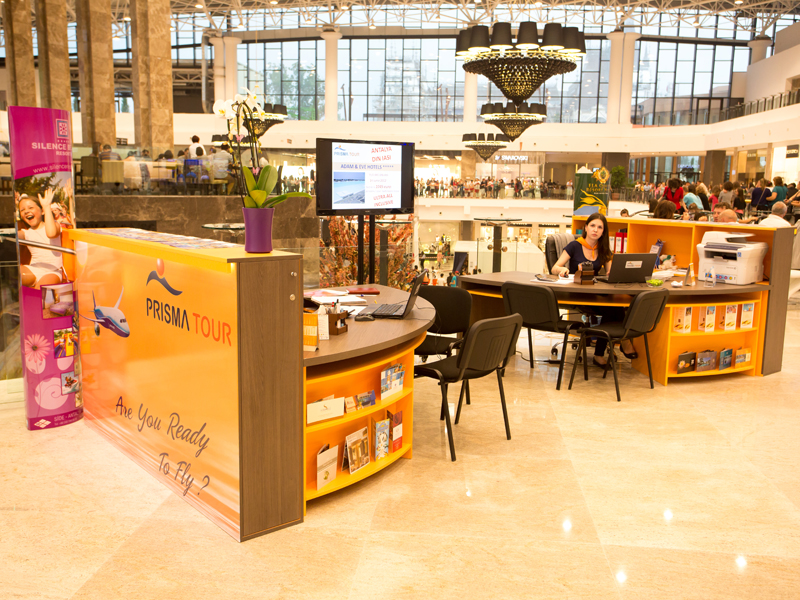 The Prisma Tour Agency operates in the historical center of Iasi, within Palas Shopping Mall, Palas Street no. 7A, 1st floor, vis-à-vis the Carturesti library.

The favorable location of the agency, with good visibility and intense traffic, is one of our advantages, that we are available for all who want to solve more things in the same place: shopping, walking and holiday choice.
Prisma Tour has as main object of activity the sale of tourist services packages. Since 2009, our agency has experienced a rapid development and a large increase in the number of tourists due to the quality of the tourist services we offer to our clients.