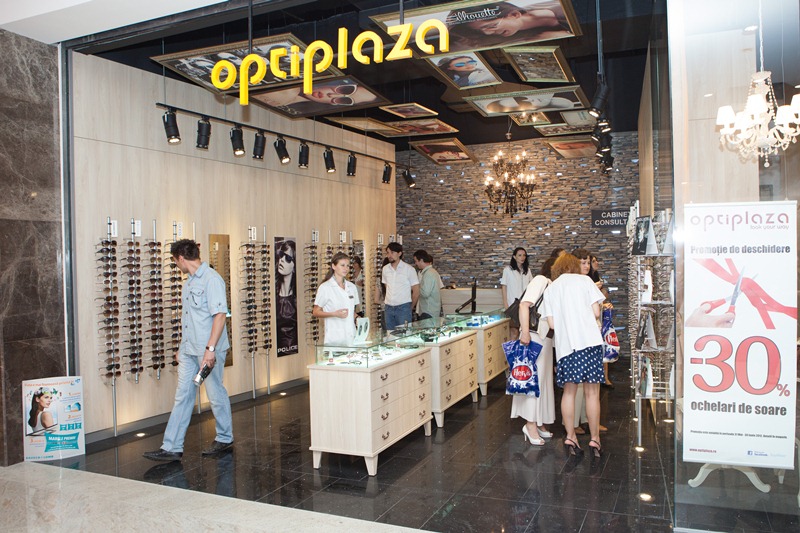 OPTIPLAZA is a Romanian brand that was born in 2004 and currently has 46 stores across the country, being the market leader in the retail segment for optical frames, sunglasses and contact lenses.

Experience, trust and excellence are the characteristics that define .

Optiplaza What differentiates them from other optics stores is the inspired and balanced product portfolio, the high level of customer service, and the special design of our stores.

This is defined by bold lines, innovative materials and avant-garde decors: a mix of metal, glass, aluminum applications and stone inserts, all in a unique and comfortable showroom.