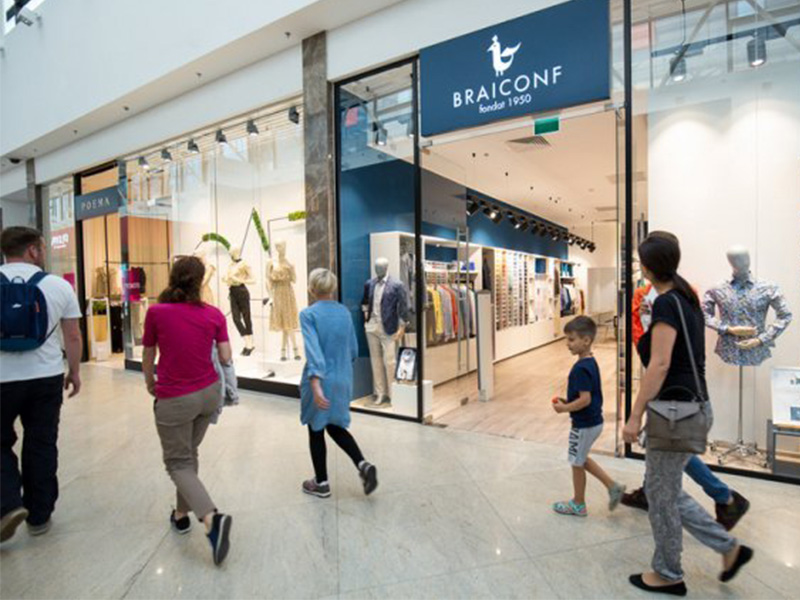 The Braiconf store is primarily aimed at gentlemen, regardless of age, for whom there are a wealth of choices for choosing perfect shirts in an expanded range of fabrics, patterns, colors and prints. In addition, the Braiconf of Palas Mall finds complete dresses, including suits, trousers, jackets, sweaters and accessories suitable for any occasion.

Ladies and gentlemen can opt for the right shirt at the Palas Mall store, but also for smart blouses, sweaters and smart-casual accessories. Braiconf offers its customers the "made to measure" service so that anyone can wear the ideal shirt.

All details can be chosen, from material, measures, cut pattern, to the type of collar or cuff, and the shirt will be ready within 5 days.